Omnimate Power
Rhopoint Components are a UK franchised design-in distributor for the Weidmüller Omnimate Power range including PCB terminal Blocks, plug-in connectors and panel feed through terminal blocks for industrial applications with a focus on power electronics. Power for high current up to 232A and voltage up to 1000V (IEC) or 230A at 600V (UL). The components are optimised for application-oriented design, efficient production and reliable application.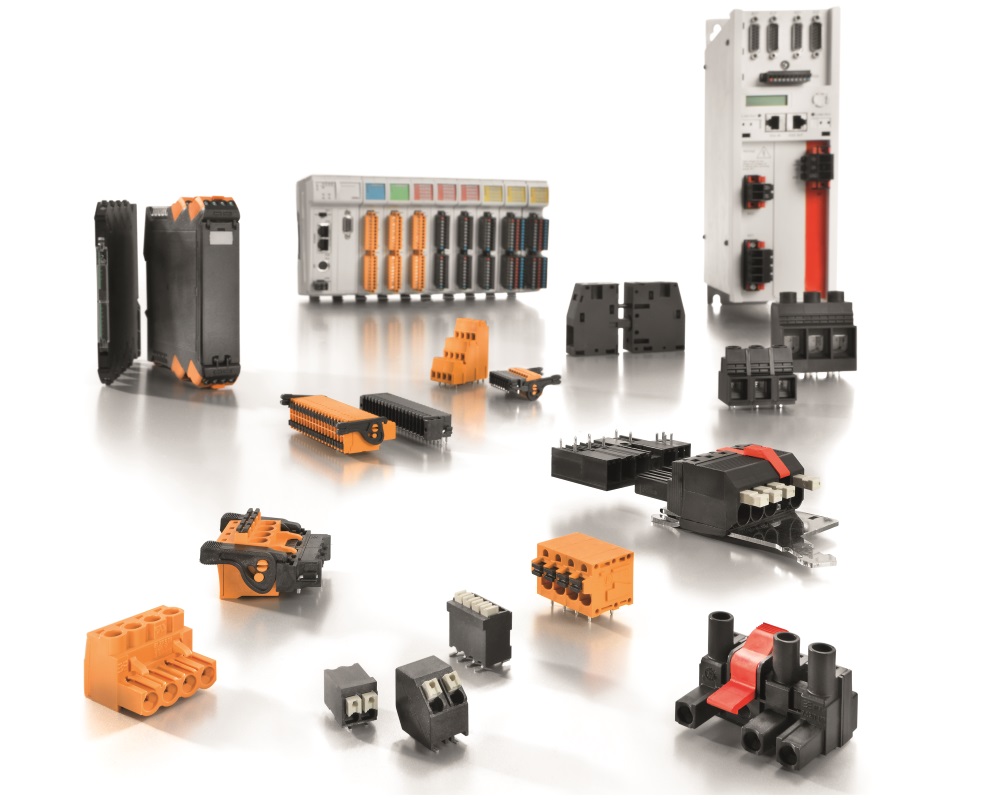 Please click here to see the full range of the Weidmüller Omnimate products.

PCB plug-in connectors for power electronics, optimised for modern drive technologies, eg: motor starters, frequency converters and servo-controllers
Omnimate Power sets the new standard – with increased safety and innovative solutions such as the pluggable shield, integrated signal contacts and one-handed operation.
Application-oriented scalability: from the compact 4 mm² connector for 29 A (IEC) or 20 A (UL) up to the sturdy 16 mm² connector for 76 A (IEC) or 54 A (UL)
Unlimited usage up to 1,000 V (IEC) or 600 V (UL)
A variety of application optimised mounting options
Please click here to redirect you to the Weidmüller Omnimate Power PCB plug in connectors page.
Feedthrough terminals for devices are a universal solution to feed power through housing walls. Excellent for applications such as EMC filters, discrete-built inverters for drive systems and encapsulated devices.
A wide service portfolio for currents up to 232A and conductor cross-sections from 4mm² to 95mm² (AWG 4/0)
Different types of connections such as a castable soldering connection, cable lug bolt connection and service-free clamping yoke screw connection and PUSH IN spring connection
Structural shapes for horizontal or vertical outgoing cable
Ask about our individual solutions like colour and screw variations and block mounting.
Please click here to redirect you to the Weidmüller Omnimate Power Feedthrough terminals for devices page.
Showing 1 to 14 of 14 (1 Pages)